The Asian Curry Awards judging panel
Pat Chapman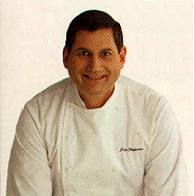 Chairman of the judging panel, Mr Chapman is founder of the Curry Club and author of the Good Food Guide since 1984. He is called 'The Ambassador of Indian Food' by Derek Cooper and 'Curry Leader' by Fay Maschler and 'a Missionary seeking converts to curry' by Loyd Grossman.
Born in war-torn London at a time when Britain had just six Indian restaurants, Pat was virtually weaned on spicy food, and by the age of ten, he was learning from his ex-memsahib granny how to cook curries the pukka Indian way. He was hooked, and later coined the word, 'curryholic,' to describe his passion for that food. Following education at Bedales, Cambridge and a short commission in the RAF (flying fast jets), he started a successful stage lighting and sound company.
Bill Poon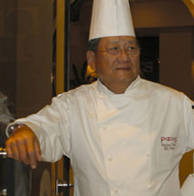 Michelin Star Chef and Chinese Masterchef winner in 2006, Mr Poon launched Poons, the chain of restaurants in London, first opened in 1960s.
Chef William Poon personally ran the kitchen in Covent Garden (one Michelin star 1979-80) before it moved to Poons in the City in 1992. The restaurant in the city was modelled on the design of Hong Kong's Luk Yew Tree House and had an 80-seat fast food section. Poons have been patronised by celebrities such as Frank Sinatra and many theatre stars among the Covent Garden theatres.He continues to work in support of community projects and is currently the Chair of Euro-Chinese Literature Association (歐華文聯).,[8][9] and the Permanent President of Shunde UK Association.
George Shaw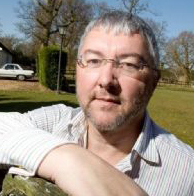 George Shaw is a former BBC journalist.
He has also edited Highend, Nine to Five, Capital Life, and Thai Life and magazines and published the Islington Restaurant Guide. He now provides specialist restaurant consultancy and marketing services to the hospitality sector.
A former restaurant inspector for the Good Food Guide, George also led a team of judges in the inaugural Kent Restaurant Awards. He provides the Food & Drink newsfeed on the OrderOnlineNow.co.uk restaurant and takeaway booking website.
www.avocadomedia.co.uk
Emily Knight
Emily Knight launched the popular www.bristolbites.co.uk food and drink website in January 2010, which has grown from strength to strength, being awarded Best Blog at the Food Magazine Readers' Awards in 2013.
Emily has been involved in judging a number of food and drink awards, including the Bristol Good Food Awards, the Warburtons South West Young Baker of thee Year competition, and will also judge at this year's Great Taste Awards.
After a year long stint as editor of Flavour Magazine, responsible for both the South West and London editions, Emily is now a freelance writer and provides
m arketing services to the food and drink industry.
Neil Hennessy-Vass
Neil Hennessy-Vass is the Food & Travel Editor of Families Magazine and a professional food photographer. He is a repeat visitor to the Indian sub-continent and has worked with an executive chef helping developing new menus for an Indian restaurant. His background includes a broadcasting career, working for Channel Four, BBC World Service, ITV and Sky. His food photography includes commissions for BBC Food Magazine, B & W Photography Magazine, Darling Magazine and Our Man on the Ground.
www.neilhennessyvass.com
Momtaz Begum-Hossain
Momtaz Begum-Hossain is Editorial Director of Asiana Wedding Magazine and Asiana.TV . She is a respected journalist with over a decade of experience , writing for local and national press including The Guardian and Independent . She currently oversees the content for the UK's biggest South Asian publication. She is also a television and radio presenter and hosts a Saturday morning breakfast show. www.momtazbh.co.uk
Jason Freedman
Jason is the former chef – owner of the award-winning Minnis and Taste of the Med restaurants . He now operates the Curiously Kentish delicatessen – cafe, curing its own prudce, in Birchington-on-Sea in Kent. He is a member of both Master Chefs of Great Britain and the Academie Culinaire de France . Jason is a devotee of Indian and Eastern cuisines , holds regular Asian and curry event night s , and has undertaken culinary tour of Japan. His outdoor catering company cooks for the prestigious Taste of Kent Awards and the VIP area at the Broadstairs Food Festival. He is also a member of the Produced in Kent organisation , which champions local produce. , and caters for its annual Taste of Kent Awards.
Ian Fenn
Ian Fenn trained as a Chinese chef at Westminster Kingsway College before studying under Ringo Lo at Lee Fook in Surbiton. He is editor and publisher of Chopstix™, the award-winning Chinese food and cookery website. His work has also featured in publications including Time Out, Square Meal, and BBC Good Food. He is consultant to restaurants including the critically-acclaimed Felix Yu.
Ria Amber Tesia
Ria Amber Tesia is an award-winning author, food critic, Best of Bolton Winner (2012–2015) and editor of Apéritif Magazine. She reviews restaurants and loves championing good food and great spaces.
She is a prolific cook and food writer, frequently trialling recipes in her test kitchen in Derby and featuring them on her foodie blog.
From proof-reading for BAFTA to Tweeting for Antonio Carluccio, Ria has a natural love for social media, writing and editing. She provides journalistic and social media services to diverse industries and frequently interviews celebrity chefs for exclusive features, including James Martin, John Torode, Lisa Faulkner and Gino D'Acampo.
Ria has been involved in judging various food and drink awards, and is a consultant recipe developer for catering companies and restaurants. She is currently working hard on her debut cookbook whilst putting the finishing touches to her third novel.